Mention corporate team building activities at your office and you'll see a lot of eye rolls. Mention that you've planned a team building event and the room will fill with groans. Many may be excited that they are getting to visit a destination like Goa for the next off-site but that same enthusiasm isn't seen for team building activities. A lot of people today feel that team building is like a corporate jargon synonymous with forced participation, uncomfortable interaction and just a means to an end. Some think of it as purely a waste of time, taking them away from work they could be doing.
But today companies are willing to spend crores on team building activities. That means that there ought to be something more to it, right???
However, truth is that while most team building exercises can have valuable impact and improve a team's performance, they more often than not fail because they are conducted poorly. That is why it's not only important to choose the right activity for your team, but also keep in mind the goals you want to achieve with it.!!
Goals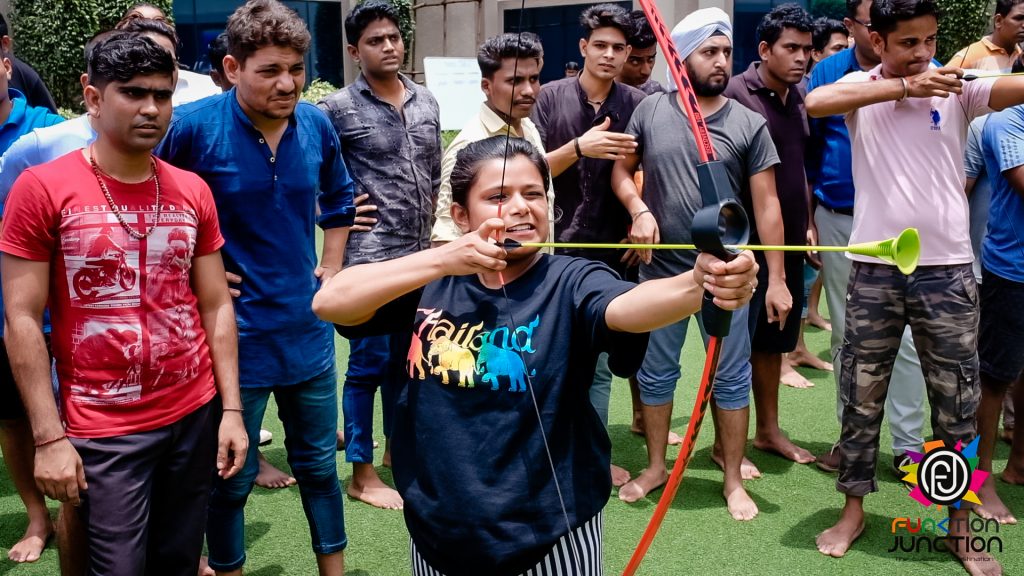 The very first step is to clearly identify what you want to improve. A team building event can include many activities and each serves different purposes, so choosing the right type of event or activity is very important. To do that, you have to know why are you having a team building event in the first place.
Think about what your goal for the team building is – What are the qualities that you want to focus on making stronger? Maybe you want to change some habits?
The common reason team building doesn't work as planned is because the person planning the event can't answer the above questions.
Think about whether there are conflicts between certain members of your team, are they not fully utilizing their strengths and skills, is the communication between/within teams weak, are you working as a team or not?
Carefully thinking through these considerations enables you to find the right kind of activities that you should look into to address those problems you've identified.
Focusing on these considerations and goals in mind, helps you narrow down the perfect team building activity that would not only benefit your team, but would also engage them. After all, if you choose the best team building program, but it can't capture anyone's attention then it still won't work.
Choose the right activity!!
Team building activities is usually classified into two categories: competitive and non-competitive. It seems rather contradictory to have a competitive team building event when you're trying to create a more cohesive team.
However, some argue that competitive activities can actually bring a team together. When you're on a team, you're driven to win and succeed, by association you work better with your team in the hopes of bringing the whole team to victory. Others say that competition does nothing besides teach people to compete and that defeats the purpose of the exercise.
I think most people will agree that the results of a competitive team building exercise largely depends on the specific group doing it and how well it's facilitated/planned and executed. The key to having a competitive event is the facilitation for it and whether the activity can be tailored correctly for your team, as well as whether your team is ready for it or not. After all, you wouldn't want to pit teams that are already having issues with communication and working together, against each other.
Is team building just about having fun!?!
There are many unique activities that you can plan for your next corporate conference/off-site. Surely they are probably fun but don't count on them always improving your team dynamics. When an event is too focused on fun, they don't necessarily incorporate lessons on how to work together, achieve goals, or focus on individual's strengths. They just promote a shared positive experience between your team, which to be fair could improve relationships within your team, but not necessarily building teams
Be smart in making sure that the team building activity that you choose includes an element of teaching and providing skills that can improve your team bonding, not just something fun.
Remember that proper team building depends on the honest cooperation of the participants. If employees or management start to feel like the whole thing is a joke or not worth their time, then they won't accept the experience. It won't have the same positive effect it would've otherwise, it'll just be a bit of fun with no real effect overall.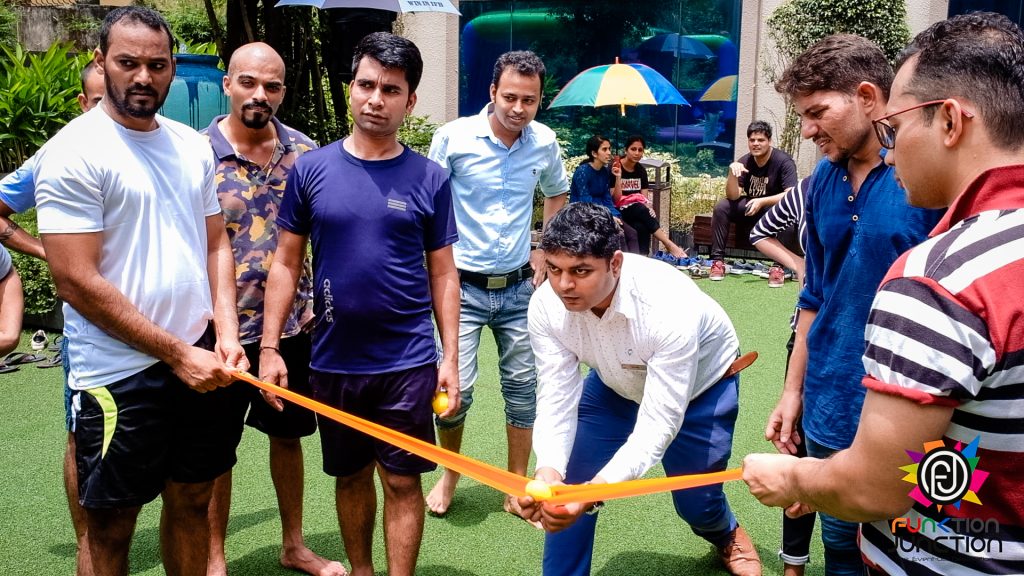 The Funktion Junction Difference
At The Funktion Junction – Goa, we focus on implementing activities that can contribute towards the goals of the organisation. Depending on what the client is looking to achieve or improve. . If you want your team to communicate better then play communication games. If you want your team to be more creative than play a game rooted in creativity. We believe that for your next corporate conference/ off-site, you will remember the above points before choosing the best team building activity for your organisation.
If you have enjoyed the article please don't forget to share this post and for any team building activities in Goa, We will be happy to help you. Email me back at daniel@funktionjunction.in