Welcome to Funktion Junction
We are a full-service event management company based in Goa, India, that was created by pairing together our passion for business and events. 
At FJ , we believe that each event is unique, with its own objectives and challenges. We also know that in order to deliver a successful event, you need a trusted event management company in Goa that understands this. 
From corporate events, to organizing fun and innovative corporate team building activities, to being the top wedding planners in Goa  specializing in beach & destination weddings. We truly are the one stop junction for all your event requirements. 

Whether your meeting or event is a corporate conference, grand opening, recognition event or product launch, you can trust us to make your special event a memorable success.

Whether your event is a corporate conference, grand opening, recognition event or product launch, you can trust us to make your special event a memorable success.

The Vow Junction delights in creating stunning weddings and events to capture hearts and imaginations. Passionate about what we do, we strive to ensure all our celebrations are exceptional.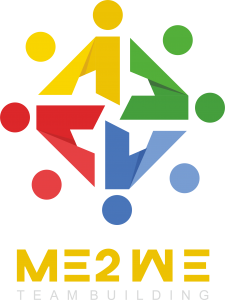 Fun and innovative Team Building Activities with focus on individuals moving from a "Me" to a "We" attitude and thus working towards the overall vision of the organisation

We thank you for all your hard work and coordination in developing and delivering such a major event.It was an absolute pleasure working with your professional, dedicated and client-focussed team. What you were able to achieve in under seven weeks was nothing short of amazing. The Funktion Junction team always went above and beyond to ensure things got done on time – even the little things that make the difference between a good event and a great one. And the outcome speaks for itself – we had nothing but positive comments from delegates, attendees and guest speakers. For that I sincerely thank you and wish you all the very best in the future.
Thanks so much for providing us with such an impeccable and memorable  event setup. Your creative ideas were exemplary, specially the theme you guys designed for our highly anticipated awards night. Many of our employees said it was 'The Best Ever!' It'll be our pleasure to work with your team on all our future events.
Our wedding was the prettiest version of what I wanted, it was thanks to Daniel and the entire team at Funktion Junction.They took my storyboard and made it a Dream Wedding. Their efficiency and the niceness with which they accommodated my budget and wishes and just stayed with us the entire wedding. Thanks Daniel and all you guys. Hugs and All of our Best wishes.
We are impressed with the service provided by Function junction team for our Beach wedding reception in Goa on 17th May 2019 at Island view.They can arrange any sort of theme for wedding, flowers combination and decoratives were very impressive. Team was punctual and took good care of minute things as well. There approach and behavior was very pleasing.Thank you very much for making event memorable.We enjoyed a lot and received lots of compliments for the event. Thank you once again for your work.
We had a fantastic experience working with The Funktion Junction. They made the process seamless and everything was delivered above our expectations. Team FJ is easy to work with and highly professional. Looking forward to work on more events with you guys.
A big thanks to team Funktion Junction for their hard work in pulling together our last minute production requirement. We recognize it was a tall order to deliver the event in a limited time, but your team was fantastic in coming together and delivering on all the elements we needed and more. Thank you all once again.
For us, Funktion Junction is our client representative for all our corporate events in Goa. We find their service to be seamless, on time, professional, and have felt completely confident that they will go that extra mile to making our client's event an incredible success.



4th Floor, Vineth Heights, Near Shantadurga Temple, Porvorim 
Goa 403511
Daniel  –  (+91) 992 382 1730
daniel@funktionjunction.in
Monday – Friday: 9:00 – 18:00
Saturday: 11:00 – 17:00
Sunday: Closed